Welcome to the Animal House

If you're looking for a secure environment and personal service, you've come to the right place for your pets. At Karen's Animal House we'll give your extended family the special attention you want for them.

Karen's Animal House has been located in Las Cruces since 2013. Let us put our animal experience to work for you. Our 

rates are competitive, with no hidden fees. Our employees are knowledgeable and friendly and will take care of your pets as 

they would their own.

1646 Mahaney Dr, Las Cruces, NM

575-525-8065

Monday - Saturday 7:00 am - 6:00 pm

Sunday 1:00 pm - 5:00 pm

Please Note: Our business hours for dropping off and picking up are as posted above. 

If you require our service at any other time, YOU WILL be charged a mandatory $35.00 after hours fee.

If you have any questions, please ask for Karen.

Your pet's home away from home.

Come by for a facility tour anytime during business hours.

2020 Training Classes

First Session starts - January 13

Second Session starts - March 23

Third Session starts - May 18

Fourth Session starts - September 14

Pet Boarding
 - Our employees are knowledgeable about not only dogs and cats but also rodents, reptiles, and birds. 
More>
​Day Care - We are happy to offer a fabulous facility for your pet's Day Care. If your dog stays home by itself, consider day care to wear it out!

Training - Train, don't complain! Whether you want a companion pet or a competition dog - we have you covered.

Grooming - Our experienced grooming staff can do anything from a basic bath and nail trim to breed specific beautification.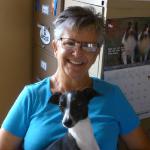 The Holidays are almost here!

Do you have your pet's reservations?

Don't delay - call today!

Boarding and care available for all of your pets.